MTA NSW MEMBER

The Motor Traders Association of NSW was founded in 1910. The MTA represents owners and business principals in the automotive industry throughout NSW. The MTA's highly-regarded Code of Ethics is the basis for the public's confidence when they trade with an MTA member it sets out the standard of behaviour which MTA members must follow in their dealings with the public to stay a member.
AADS SERVICE MEMBER

Association of Australian Diesel Specialists was formed in the 1970s by a group of fuel injection specialists to discuss common problems in the industry, exchange knowledge and share technical data. Becoming a member of the AADS has allowed Nepean Diesel to keep up to date with changes in technology throughout the years and keep out standards of work and skills at the highest level.
BOSCH DIESEL SERVICE

Bosch is a world leader in supplying modern diesel technology. Partnering with Bosch we must abide by strict guidelines and practices which gives us access the latest technical information and parts directly from the experts that created the diesel fuel systems.
DELPHI DIESEL SERVICE CENTER

As a Delphi Diesel Service Center, we are authorised to perform OEM warranty, test and repair of a range of Delphi fuel injection systems. You can rest safe in the knowledge that you will receive first-class technical service as we have completed all the necessary training and experience to work on Delphi fuel injection systems.
GARRETT AUTHORIZED CENTER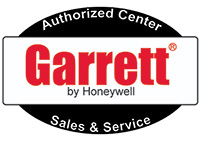 Garrett By Honeywell is the leader in Turbos for both petrol and diesel engines worldwide. In 2012 Nepean Diesel became an Authorized Center for sales and service of Garrett Turbochargers and accessories.
WE ALSO CARRY THE FOLLOWING
HKT GLOW PLUGS
FUEL PUMP PRIMERS
GENUINE AND AFTERMARKET FUEL FILTERS